I come not to bury Tom Sheehan, but to sing his praises as he sang the common man's, friend and foe, thru poetry & prose, unearthing exquisite excavations of the human heart and soul.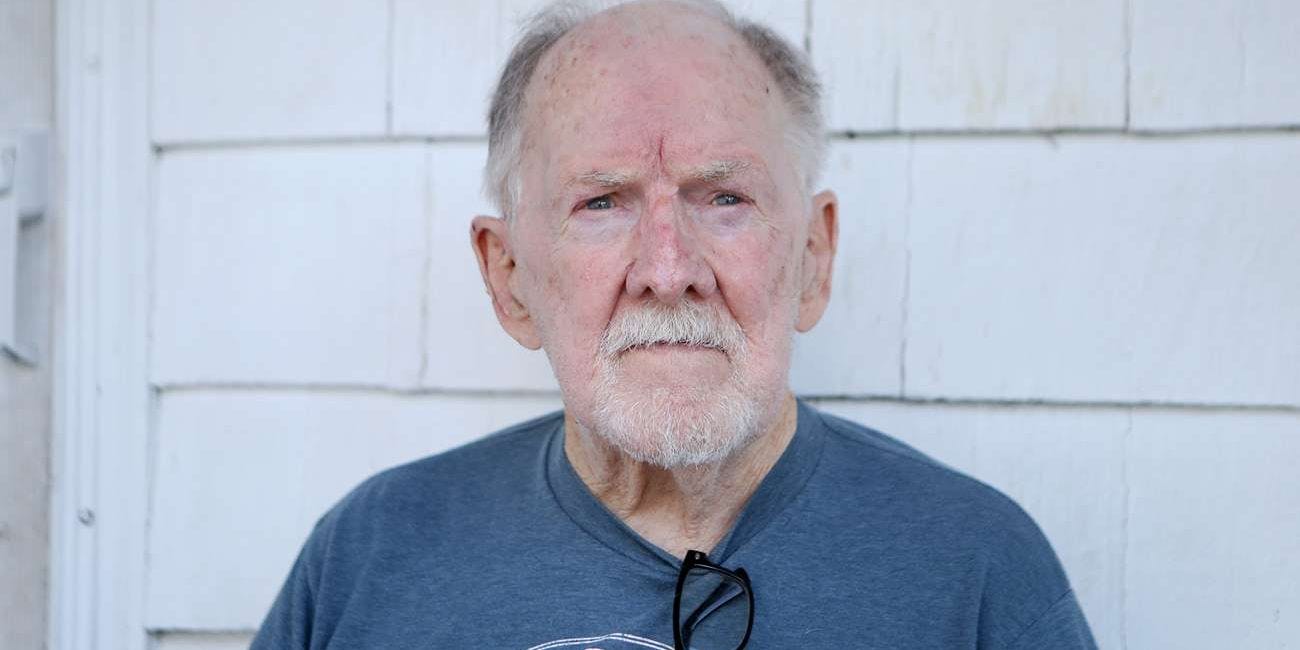 "My father told me 'You come into this life with two things: love and energy…and you better use them up.'" —Tom Sheehan (photo August 2020) still publishing poetry and prose into his ninth decade.
Not having received one e-mail from Tom in over a year, I was relieved and excited to see his address pop up in my inbox.
When he asked me to wire money to a friend of his who was stranded at a truck stop and that he'd be sure to pay me back later my heart sank.
A tell-tale sign of a person's physical disenfranchisement in these modern times is when their e-mail is hijacked by thieves. With no phone number or address, e-mail was our only point of contact. Like I said, his lack of communication this year is some evidence I would like to ignore as the notion grows inside my gut that, halfway through his 9th decade time may well have run out on old Tom.
My introduction to the unparalleled writing of Thomas Sheehan was in the late 1990s through the now defunct e-zine Small Spiral Notebook where I volunteered for a woman in New York named Sheila, who sent me chocolate chip cookies one Christmas that were absolutely to die for. I was involved in editing one of Tom's stories the zine was publishing about a soldier on a burial detail during the Korean War. I can't remember the title of the story it's been so long now, but I definitely remember the panoramic view it provided of the Korean theater and how it delved into the hearts of the soldiers fighting there.
So often authors who publish in modest publications have New Yorker-sized egos that lead them to contest the least intrusive of editorials suggestions. Tom was humble and respectful of my token editorial advice, there may have been a few typos I caught since there was nothing stylistic or thematic I or anyone else could change to make the story any better. The quality of his work was so far above our publication's paygrade as to make any suggestions I made for improvement laughable. In fact, ironically enough, Tom's story was of the caliber one would expect to find in the pages of the New Yorker.
After this first meeting, I dug into Thomas Sheehan's writing and soon discovered the impressive breadth of work that he had published: well over 40 novels; pages worth of short story credits in so many different publications it made my head spin; along with a veritable cornucopia of poetry and prose poems. Even a hockey-inspired crime thriller titled Murder at the Forum with Les Montreal Canadienne as the broadband baddies and one of the best psycho killers that's ever slashed his way through the pages of that particulAr genre as Les Canadienne organized crime operation's murderous pawn, proving to me that, when it came to writing, Tom Sheehan could do it all.
And it bothered me that someone I considered on par with the greats had not yet found the far reaching acclaim of which his swashbuckling literary exploits were so spectacularly deserving.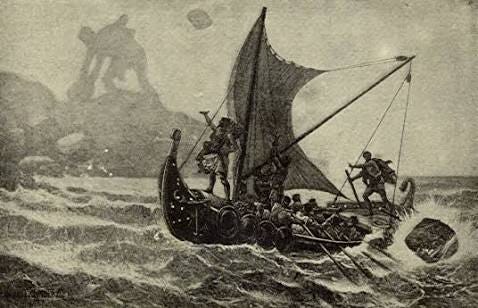 …Vext the dim sea: I am become a name;
For always roaming with a hungry heart
Much have I seen and known; cities of men
And manners, climates, councils, governments,
Myself not least, but honour'd of them all;
And drunk delight of battle with my peers,
Far on the ringing plains of windy Troy.
I am a part of all that I have met;
Yet all experience is an arch wherethro'
Gleams that untravell'd world whose margin fades
For ever and forever when I move…
—Alfred Lord Tennyson, ULYSSES
Tom's body of work was everything that I aspired to and admired. By his example, I seriously questioned whether fame and fortune was the ultimate and preferred destination. Among all his peers Tom had earned the right to "become a name…honour'd of them all" yet he was perfectly happy to publish his transcendent stories in fly by night e-zines staffed by wannabe's like me? Some might call it a lack of ambition, but if "by the very finest of fruits he shall be judged" is any indication, Tom's stories are some of the best I've ever had the pleasure to know. So, taking this into account, as well as the fact he'd endured for decades and tens of thousands of hours casting his nets of millions of words onto the often sterile sea of human apprehension, I suspect his purpose has been driven by a nobler cause.
At a young age he'd fought in Korea and come back home, intact in body and in mind, unlike so many of his brother's-in-arms who'd made the same journey, some coming home with shell shock and others traveled on to that other place, the Undiscovered Country. So many of these acquaintances and friends inhabit the pages of his subsequent stories which have become a bulwark against the fading of their names. Over the years of reading his books and stories suffice it's a compelling argument to say that high on the list of Tom's guiding principles must be, "What is remembered need never be lost."
One such stone cairn he's transcribed for posterity is Parkie, Tanker, Tiger of Tobruk which, as well as being a gripping account of war. is a deep meditation on the mystery of Being. Lily Pond's transcendent transformation at dusk, as the sun sinks behind the horizon, evokes the timelessness of Nature and, in contrast, the transitory nature of Man. The pond itself becomes a character that is the augur of inevitable fate as Parkie recalls rescuing a girl who fell through the ice when the boys and girls of the neighborhood ice skated on the pond winters' past. He recounts how they saved her that day, only for her to drown in a different body of water some years later, implying that her future death was predestined by her past. Telling this story within the story, Parkie is pointing toward his own predestination, and hinting at Donne's poetic rendering of what some would call a painful truth: Ask not for whom the bell tolls, it tolls for thee.
To me PARKIE, TANKER, TIGER OF TOBRUK is one of the greatest stories I've ever read.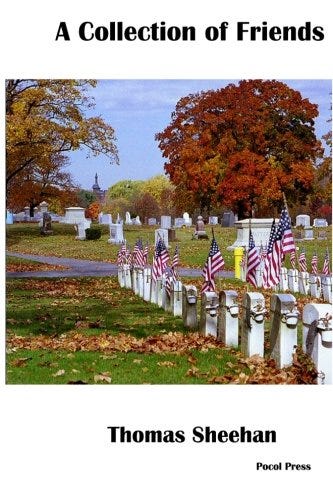 DEDICATION: For those who have passed through Saugus, those comrades who bravely walked away from home and fell elsewhere, and the frailest imaginable soldier of all, frightened and glassy-eyed and knowing he is hapless, one foot onto the soil at D-Day or a statistical sandy beach of the South Pacific and going down, but not to be forgotten, not here.
I read Parkie for the first time in Tom's unforgettable and haunting story collection aptly titled A Collection of Friends. A compilation of the odes to the people who shaped the world when he was growing up in Saugus, Massachusetts. Reading Tom's stories it is clear he's more poet than scribbler. Encouraged from an early age by his grandfather, Johnny Igoe, to pursue his dreams in iambic pentameter and find his true voice, his short stories are an acceptance of this rule: full to the lees with rhyme and poetic couplets and repetitive meter as they trip off the tongue with the rhythmic heft of a locomotive clacking down the tracks.

The perishable perish.
They're all gone, veered off the face of the earth, but we're still here.
For the time being.
We too shall pass on, yet in the meantime, in the moments of pure reverie of recall, we assess and measure and realize what we've become and what we came from.
We remember what we've taken out of a place.
Taken out of Saugus!
—Tom Sheehan, THE STORY OF MY HOMETOWN, 2014 literallystories.com
A poet at heart, Thomas Sheehan is a Saugonian at his core. Tom loves his hometown such that he memorialized it in a volume titled A Gathering of Memories: Saugus 1900-2000 that he wrote in collaboration with his old English teacher and dear friend, John Burns.
Most of the characters Tom etched in stone shared Saugus as their own, like Lily Pond in Parkie's story, Saugus is given a special place in an abundance of Tom's canon, so too in A Collection of Friends. The burial plots pictured on the book's cover are of a Saugus cemetery, marked by the graves of those who went before, who Tom has immortalized in so many more words than the name and hyphenated dates on their headstones.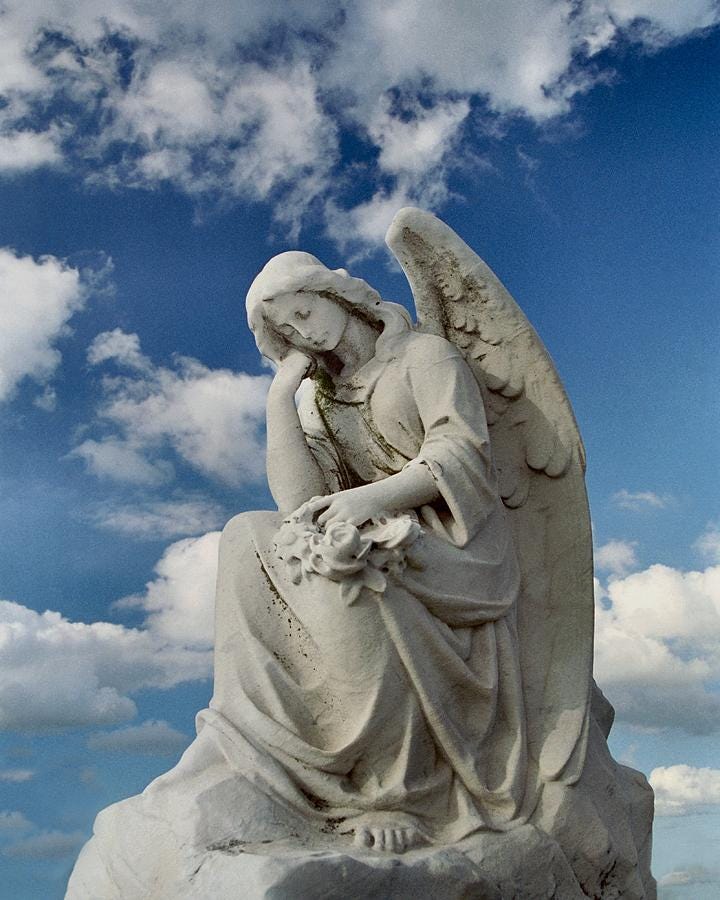 A stone, a leaf, an unfound door. A stone, a leaf, a door. And of all the forgotten faces. …
Which of us has known his brother? Which of us has looked into his father's heart? Which of us has not remained forever prison-pent? Which of us is not forever a stranger and alone?
—Thomas Wolfe, LOOK HOMEWARD, ANGEL
…Enduring, memorable, these people have filled my life, and they are found here in this book They are: Johnny Igoe, whose voice still sounds like Yeats's voice; my mother and father I hear yet knocking on the tomb; and my brother James I came to know when he went away and stayed away. Inside are dear sisters by the handful; hospice nurse wife, sons and daughters; my fishing companions and teammates; dear friend Eddie LeBlanc afflicted by a dreaded muscle disease; and Parkie who like Lazarus, arose from the deadly sands of WWII Sahara…
—excerpt from Tom Sheehan's preface to A COLLECTION OF FRIENDS
I deleted the fake e-mail message "Tom" sent me begging for cash because the implication that his identity had been stolen was a blight upon my soul, too depressing to acknowledge. The last legitimate email I received from Tom was a reply to a message I sent him the end of 2020 to touch base and let him know his words are still being felt in the wider world:
From: sh<redacted@gmail.com>
Sent: Monday, December 28, 2020 12:30 PM
To: tsheehan@…
Subject: The Coalman
Just picked up A COLLECTION OF FRIENDS again and turned to the random story THE COALMAN. I just wanted to let you know and to thank you. The dedication to the book is followed through on so much in the stories that follow it. You are a true man of the word and of your word. It is a gift given to read something that pulls you out of your own troubles and makes you feel a part of someone other's bout with history. Or, I don't want to force any poetry that I do not have a firm grasp on, but just wanted to let you know your words are out here touching other's lives.
Merry Christmas
Steve
…
That is grand to read, to hear, Steve. My deepest thanks, a full wish for a clear state with the ovid and a great Year coming to you and yours.
Many Thanks.
Tom Sheehan
***
The typo (if it is one) is priceless. Like the poet Ovid, Tom's body of work will burn bright, a torch showi9ng the way through a dark tunnel, enlightening future generations with the essential poetry that is uniquely his own. Thomas Sheehan took Thomas Wolfe's LOOK HOMEWARD, ANGEL lament and turned it into an Ode to Joy. He found the door, and unlocked it, and gathered up all the forgotten faces and made them live again: laugh and cry and love again!
I come not to bury Tom Sheehan, but to celebrate a lifetime of saving thousands of others' fires from burning out too soon, fueling them with limitless love and energy, the paternal charge paid in full and then some, with compounding interest flung far beyond the horizon. And though it did not result in the fame and fortune his writing deserved, the highest honor Tom conceives is giving voice to the voiceless: simply, ecstatically content in the knowledge, "I am my father's son."
;